The Hague / Islamabad (May 17, 2017): The International Court of Justice (ICJ) will announce its verdict in Kulbhushan Jadhav's case on Thursday (tomorrow) on an urgent bid by India to stop Pakistan from carrying out a death sentence on its spy.
In the hearing on Monday, lawyers for New Delhi had urged the UN court to halt Jadhav's execution.
The ICJ Monday conducted hearing into India's petition demanding staying of Pakistan's death sentence to RAW agent Kulbhushan Jadhav, a RAW operative and on-duty Indian navy officer, was apprehended from Balochistan as a result of a counter-intelligence operation in March 2016.
Click Play Button to Watch This Video
Pakistan's counsel, Khawar Qureshi, presented the country's stance on the death sentence handed to Jadhav in the ICJ, contending that according to the Vienna Convention the case cannot be heard in the ICJ.
"India has not provided any evidence to rebut that Jadhav is a terrorist," Qureshi informed the court, moving it to turn down India's request.
However, a public sitting will take place at the Peace Palace in The Hague on Thursday, during which Judge Ronny Abraham, will read out verdict, the ICJ announced stated on its official website.
India has denied Jadhav was a spy, and on Monday accused Pakistan of "egregious violations of the Vienna convention" by denying him access to legal counsel and consular visits, and refusing to reveal the charge sheet against him.
Click Play Button to Watch This Video
Pakistani representatives accused New Delhi of "political grandstanding" and told the court Jadhav "has confessed to having been sent by India to wage terror on the innocent civilians and infrastructure of Pakistan".
Speaking to newsmen after the hearing, Qureshi explained, "The Government of India brought an application to seek an exceptional relief from the ICJ, the highest judicial organ of the United Nations, such application should only be brought in circumstances of extreme emergency.
"It is clear as we have tried to demonstrate in the court that the urgency was contrived and there's no substance in the application to court."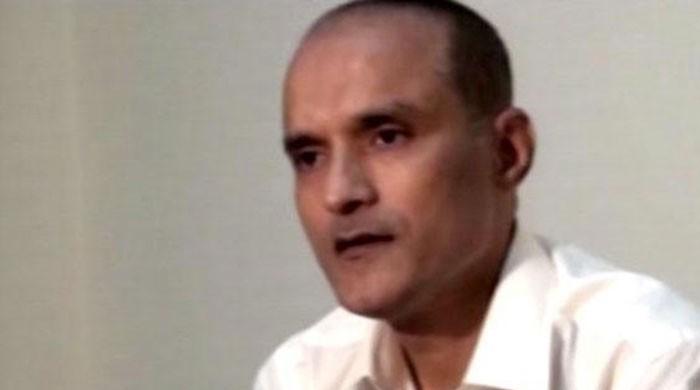 He said that, in any event, applications for provisional measures are not evaluation of the merits or the facts. All an application for provisional measures is intended to do is to enable a full hearing to take place at a subsequent date.

An image of a fake passport Jadhav was found in possession of at the time of his arrest from Balochistan, Pakistan on March 3, 2016.
"Government of Pakistan remains confident, whether it be the provisional measures or the application itself, the clarity of the law and the facts will prevail and India ultimately will find that its claim is dismissed," he said.
Jadhav alias Hussein Mubarak Patel was arrested on March 3, 2016 in a 'counter-intelligence operation' from Mashkel area of Balochistan over his involvement in espionage and sabotage actives in Pakistan.
The incarcerated RAW agent, in his video statement, confessed to involvement in sabotage and espionage activities inside Pakistan, which has also been the crux of Islamabad's case in the ICJ.
On April 10, a Field General Court Martial, under the Pakistan Army Act, awarded death sentence to Jadhav for espionage and sabotage.
Army Chief General Qamar Javed Bajwa also ratified the sentencing by the army tribunal. Jadhav has since been on a death row.
This is the second time that Pakistan and India have taken an issue to the International Court of Justice. Earlier in 1999, Indian forces had shot down an unarmed aircraft of Pakistan Navy that flew at least two kilometres inside the territory.
ICJ took up the plea filed by Pakistan seeking USD60 million in compensation from New Delhi. However, the ICJ ruled that the issue was beyond its jurisdiction.
Related News: