Mount Maunganui (February 28, 2018): Eoin Morgan and Ben Stokes made stars to guide England to a six-wicket win over New Zealand in the second one-day international on Wednesday.
England leveled the five-match series at 1-1. Morgan made 62 and Stokes signalled his return to form after a five-month layoff with an unbeaten 63 as England surpassed New Zealand's total of 223 with more than 12 overs remaining.
Stokes scored 12 and took 2-43 in the first match of the series, which was his first appearance for England since his arrest on Sept. 25 after a brawl outside a Bristol, Englnd nightclub.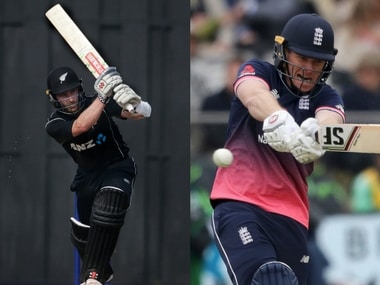 He had a more imposing influence on Wednesday's match, taking 2-42 from eight overs, contributing to a runout and reaching his a half century from 54 balls, his first 50 in ODIs since his 73 against the West Indies in Bristol on the day before his arrest.
New Zealand's mediocre total seemed unlikely to challenge England and after it briefly slipped to 86-3 losing Jason Roy for 8, Joe Root for 9 and Jonny Bairstow for 37 Morgan and Stokes put it on track to victory with a partnership of 88 for the fourth wicket.
Stokes and Jos Buttler (36 not out) then added an unbroken 56 for the fifth wicket to steer England home in the 38th over.
Related News:
Test Series Between S.Africa, Australia To Start on Thursday