Web Desk (November 4. 2017): As the second edition of Essen Light Festival has kicked off, thousands of pleasure seekers arrived in Germany to witness such an artistic work that keeps the audience intact to capture the pleasant moments. Berlin transforms itself in an amazing giant art lighting installation.
During the Essen Festival of Lights the city's famous landmarks, monuments and squares receive beautiful and dynamic lighting installations/projections that take everyone's breath away. The festival will continue to November 11.
Click Play Button To Watch This Video
Beyond the lighting installations there are quite a few events hapenning around the Festival like concerts, performances and photo workshops.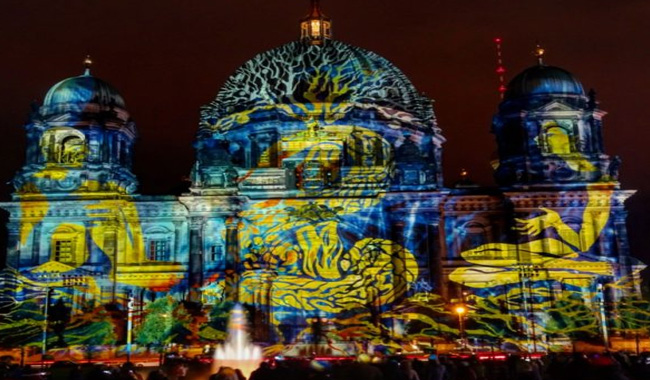 One can follow a 2,5 km trail through the city centre of Essen to see opulent light shows, colourful video mappings and fantastic light installations on and in prominent buildings near the WAZ-Route. The 15 venues can be easily explored by foot in around 2 hours. All venues are open from 18:00 to 22:00 – shows are looped. The entrance is free of charge.
The Berlin Festival of Lights insanely cool projects are done by leading local and international lighting artists. As the sun sets the streets come alive with people walking around town in search of the coolest light project.
Related News: