Islamabad (February 21, 2018): The Supreme Court of Pakistan on Wednesday announced its verdict on petitions challenging the Elections Act 2017, ruling that a person disqualified under Article 62 and 63 cannot serve as the head of a political party.
The decision by the three-member bench headed by Chief Justice Saqib Nisar is considered another blow to the ruling Pakistan Muslim League–Nawaz (PML-N) as Nawaz Sharif will no longer remain the party's president. As a result of the verdict, all decisions taken by Nawaz Sharif as PML-N's president stand null and void.
Following is the Copy of Five Page Verdict.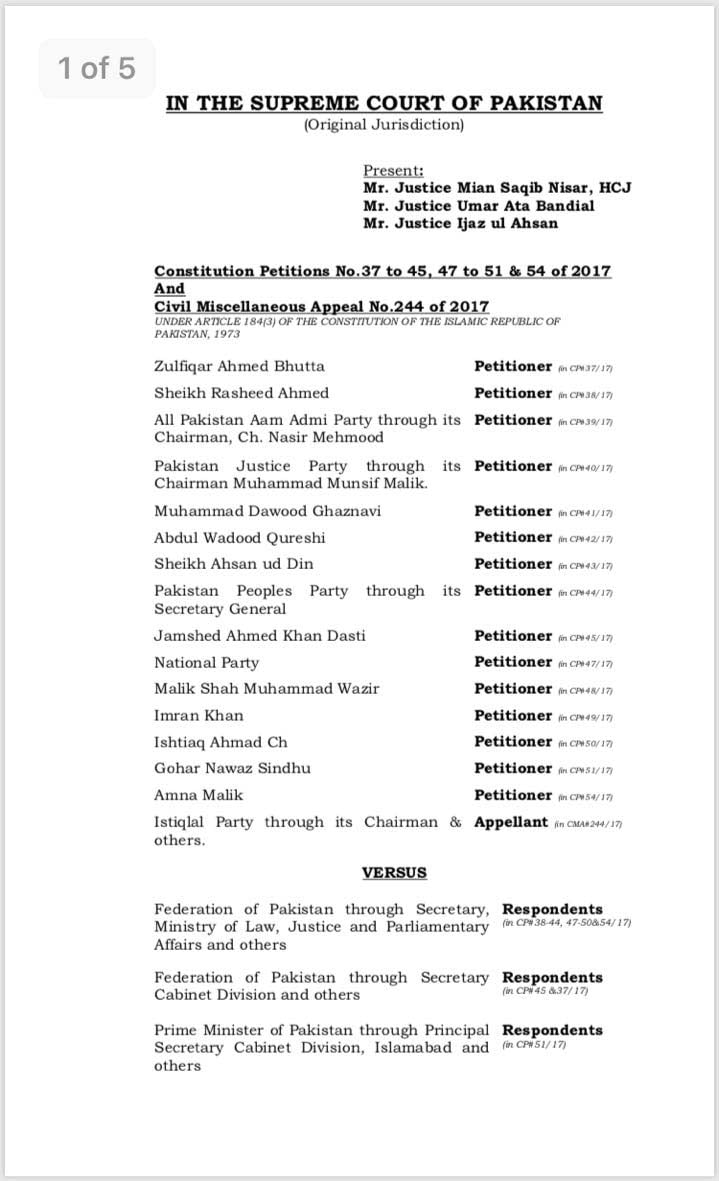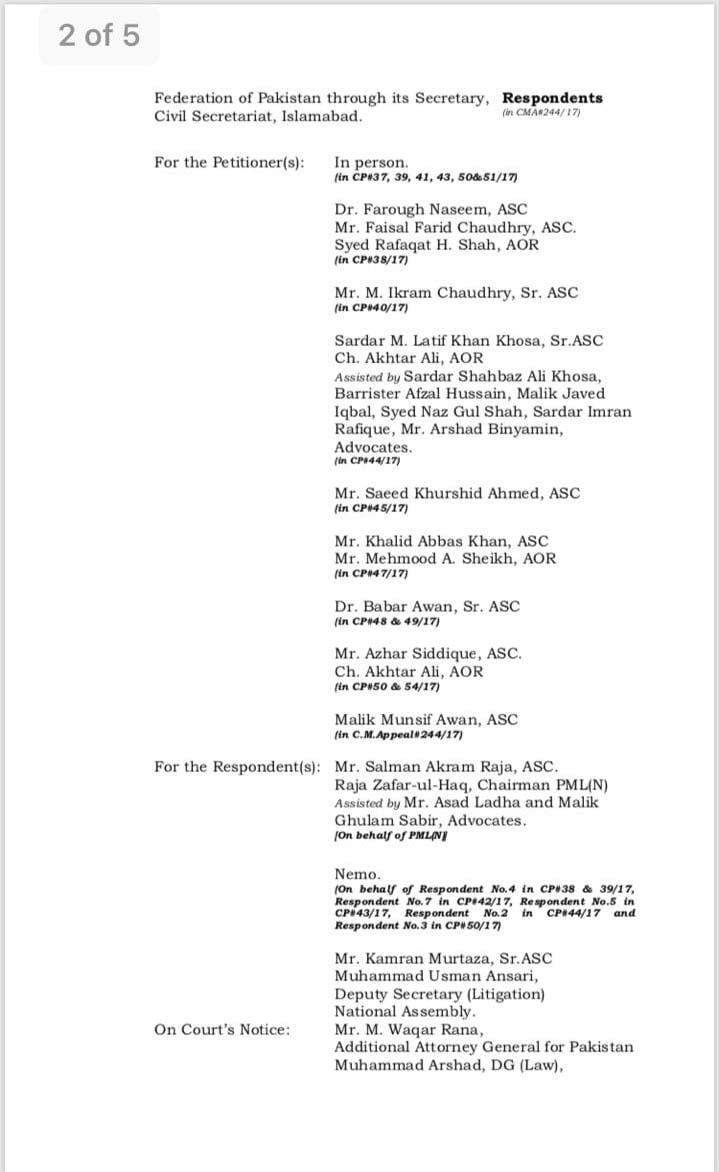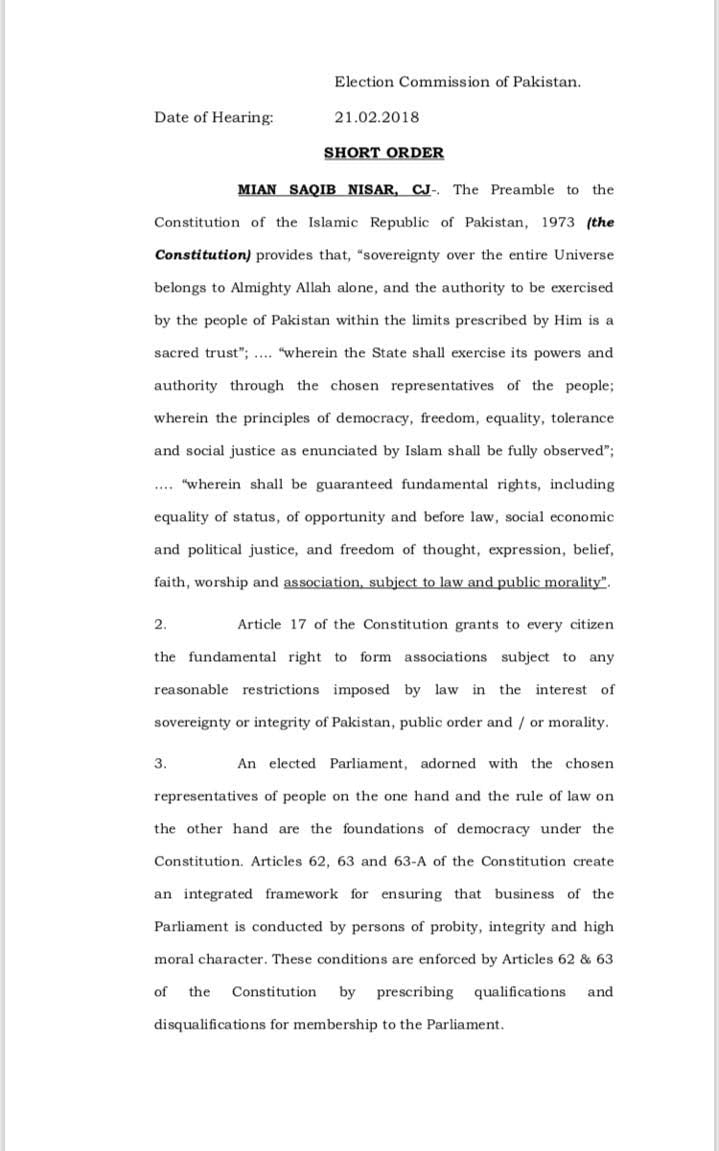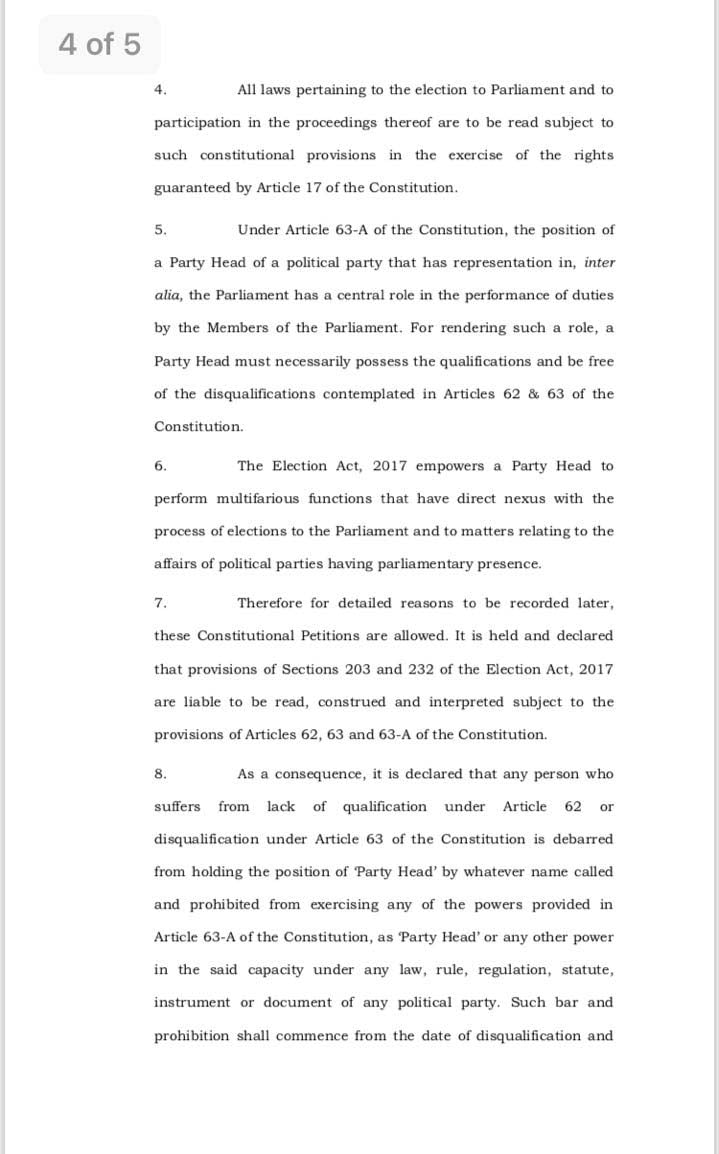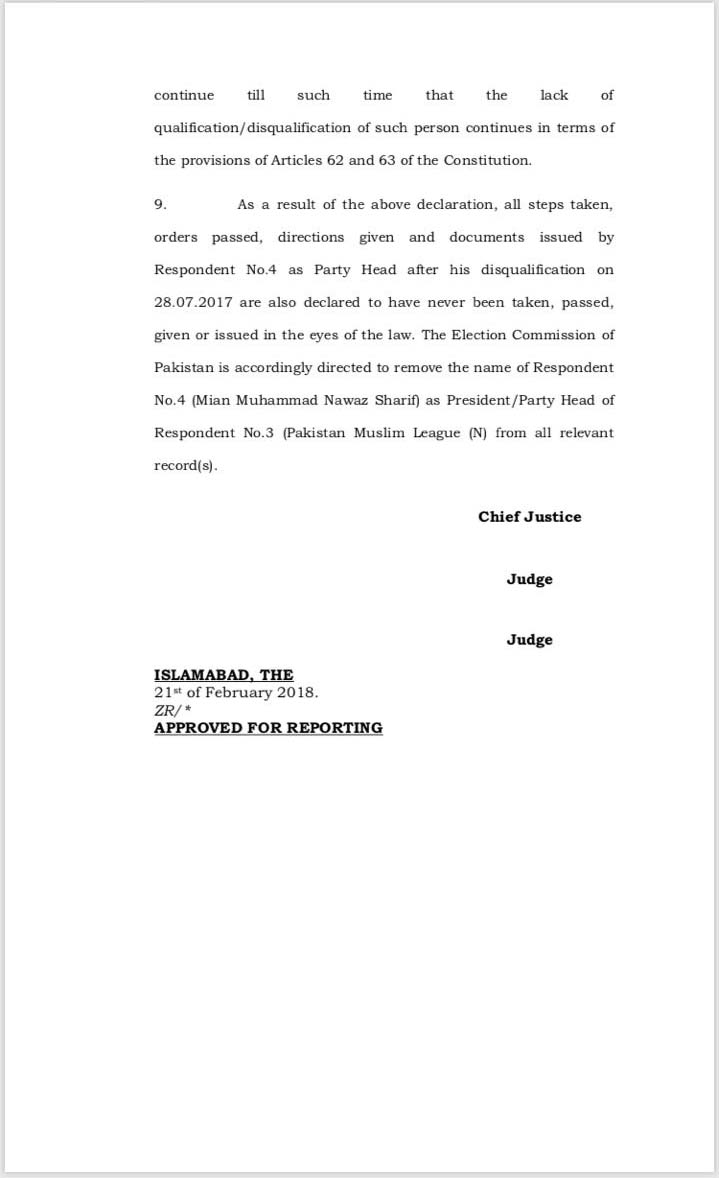 The verdict also ruled that "all steps taken, orders passed, directions given and documents issued, by Nawaz after the July 28 verdict will be deemed to be nullified.
As a consequence, Senate tickets distributed by Nawaz also stand null and void, further casting doubt whether Senate elections will be held on March 3.
The chief justice, in the verdict, said that an individual who has been disqualified under Article 62 and 63 of the Constitution is not eligible to sign on any document needed to nominate people to the upper or lower house of parliament.
"Under Article 63-A of the Constitution, the position of a Party Head of a political party that has representation in, inter alia, the Parliament has a central role in the performance of duties by the Members of the Parliament. For rendering such a role, a Party Head must necessarily possess the qualifications and be free of the disqualifications contemplated in Articles 62 & 63 of the Constitution," stated the verdict.
In the verdict read out by the chief justice, it was also stated that a party's presidency is directly related to the parliament.
Related News: