Gold Coast (Apil 10, 2018): Pakistani boxer Syed Muhammad Asif has won his first boxing match In Commonwealth Games 2018 on Monday.
Asif will be facing Scotland's Reece McFadden on Wednesday in the third Quarter final.
According to results, the 24 years old defeated his Kenyan opponent Brian Agina in Men's 52 competition in Australian city of Gold Coast.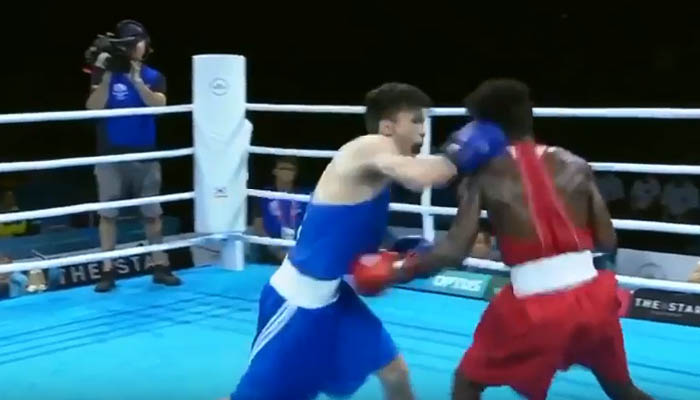 Earlier, 20-year-old Nooh won the silver medal in Commonwealth weightlifting championship in Australian resort city of Gold Coast on Monday.
Nooh began the Games as one of the few medal prospects for Pakistan and did live up to the expectations by lifting an overall 395kg to find a place on the medals' podium.
This was Pakistan's second medal in the ongoing Commonwealth Games. Both the medals have been won by the weightlifters for the country.
Related News: