Baghdad: A bomb attack on Thursday killed at least 16 people during funerals in a northern Iraqi village for fighters killed by Daesh group, Arab media reports.
Officials said the injured could not be transported to a hospital outside the village as night had fallen and inhabitants feared being ambushed by Daesh.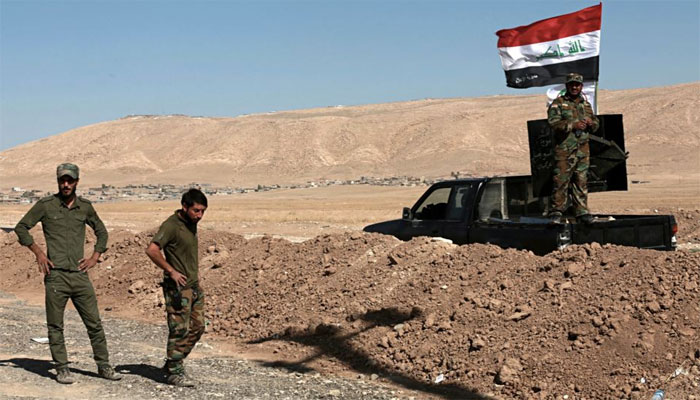 The funeral was for five members of the Hashed al-Shaabi paramilitary units, which fought alongside the army to expel the militant group from Iraqi towns last year.
They were killed on Wednesday night in a militant attack on a military convoy in the village, 250 kilometres (150 miles) north of Baghdad, a police official said.
The attack was the deadliest in Iraq since a January 16 double suicide bombing in Baghdad that cost 31 lives.
On Sunday, four people were killed and several wounded in Daesh suicide attack on the headquarters of a political party in Anbar.
Related News: