Kabul (January 20, 2018): At least 18 people killed and scores injured in a terror attack  on Kabul's Intercontinental Hotel, Afghan officials say. 
According to Afghan news agency four terrorists barged into hotel and started firing as the shooting between terrorists and police being continue the filing of this report.
Click Play Button To Watch This Video
Special forces were attempting to engage the gunmen, interior ministry spokesman Najib Danish said.
An official at the Afghan spy agency told  media that the gunmen were "shooting at guests".
The attackers appeared to include suicide bombers, Mr Danish was quoted as saying by media.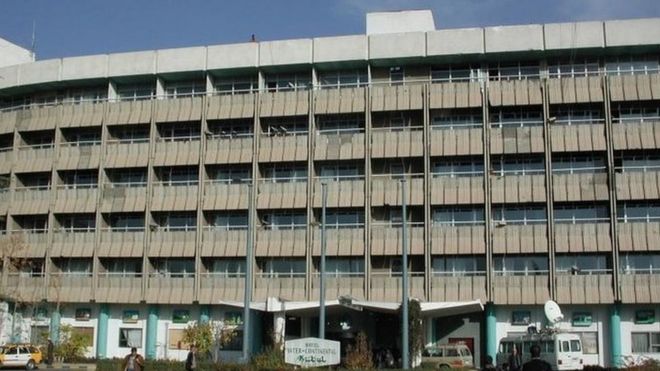 Another interior ministry spokesman said security forces were trading fire with the attackers on the hotel's third and fourth floors.
The attackers had set the hotel kitchen on fire, the spokesman added. Meanwhile the hotel's fourth floor was also ablaze, an official with the National Directorate of Security (NDS) told media.
A guest at the hotel told foreign news agency that people were hiding in their rooms.
"I don't know if the attackers are inside the hotel but I can hear gunfire from somewhere near the first floor," the guest said.
"We are hiding in our rooms. I beg the security forces to rescue us as soon as possible before they reach and kill us."
Related News: