Rawalpindi (December 07, 2017): Chief of Army Staff (COAS) General Qamar Javed Bajwa has said that he believes in democracy and democratic values of selfless service and supremacy of moral authority.
"Army is a state institution meant to serve the nation…it shall continue to perform its role while national security and development remains a national obligation for all state institutions," he was quoted as saying in a statement issued by Inter Services Public Relations (ISPR) on Thursday.
"All of us have a duty to the nation," Gen Qamar said while addressing a seminar on "Human Resource Development for the youth of Balochistan – Opportunities and Challenges" in Quetta.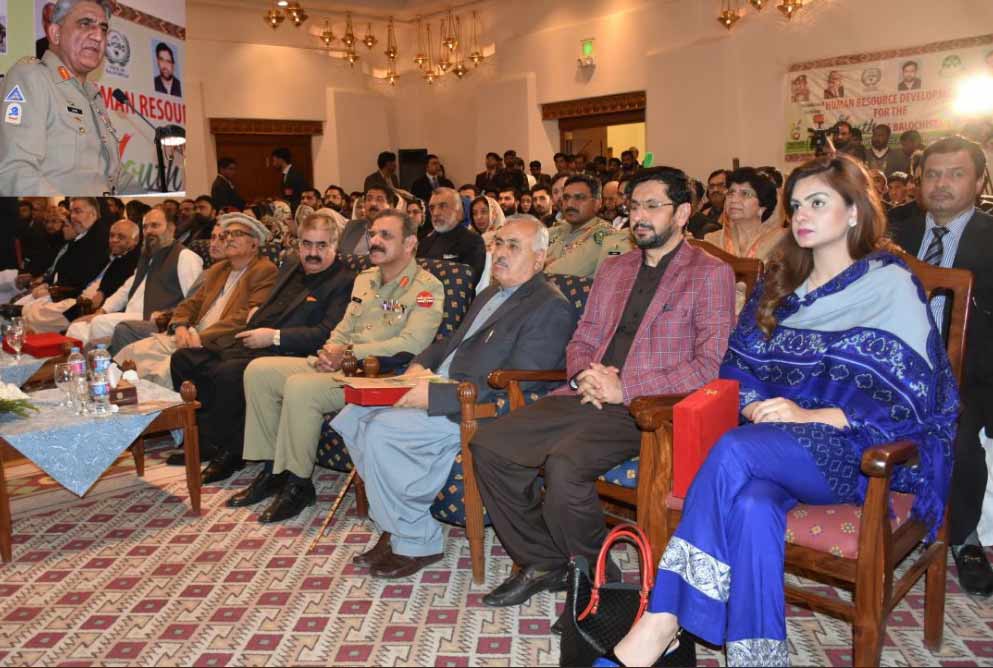 Besides the army chief, who was the key note speaker, renowned orators from academia, civil society, media and politicians addressed the audience which included youth from Balochistan.
In his address, the COAS mentioned that currently over 25,000 Baloch students were receiving quality education at various army and Frontier Corps-run schools and cadet colleges all over Pakistan.
"Nearly 20,000 sons of Balochistan are serving in army including over 600 as officers while 232 cadets are undergoing training at PMA, Kakul," he said, adding that the number gets even higher when taken into account Baloch youth in Pakistan Air Force, Pakistan Navy and other law enforcement agencies.
"Tomorrow's Balochistan will be heart of national dev engine and an invaluable link from North to South and also to the West" COAS. (2of2). pic.twitter.com/LbtcFAM8Xw

— Maj Gen Asif Ghafoor (@OfficialDGISPR) December 7, 2017
"Our future is bright and our youth is fully capable of taking on the mantle. Balochi youth is as capable as youth of any area of Pakistan," he remarked.
The COAS said that despite having enough resources, there was a need to improve the human resource. The civil service needs to be made attractive so that the top talent comes to civil service, he said, adding that it was the backbone of any country.
Gen Qamar announced establishment of an MRI center at Turbat while expediting establishment of already announced educational institutions.
"Tomorrow's Balochistan will be engine of national development effort and invaluable link from north to south and also to west," he said.
Related News: