Web Desk (March 24. 2018): Burj Khalifa and Istanbul's Bosphorus Bridge lighted up with green and white spectacular LED illumination of the Pakistani national flag late on Friday to celebrate the country's 78th Pakistan Day.
A spectacular LED illumination of Pakistan National flag on Burj Khalifa, the tallest skyscraper in the world, mesmerized the hundreds of people who gathered there to watch it in the night.
Whereas Istanbul's Bosphorus Bridge also turned green in celebration of Pakistan Day, illuminating with and green lights as Pakistan and Turkey enjoy exemplary friendly relations.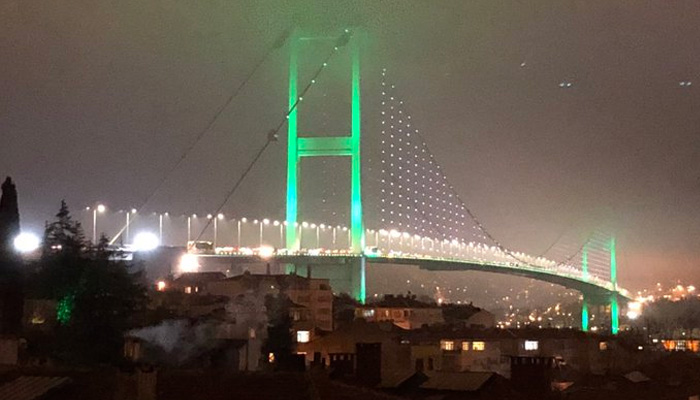 Pakistan Day commemorates the passing of Lahore Resolution, under which a separate nation for the Muslims of the British Indian empire demanded by Muslim League was passed on March 23, 1940.
Related News: