Web Desk(October 11, 2018): A powerful cyclone touched down in eastern India on Thursday, cutting off electricity, uprooting trees, crumbling mud houses and killing at least eight people, officials said.
The storm, Cyclone Titli, swept through the Bay of Bengal before hitting the coastal states of Odisha and Andhra Pradesh, where wind speeds reached 150 kilometers, or almost 95 miles, an hour when the storm made landfall in the early morning.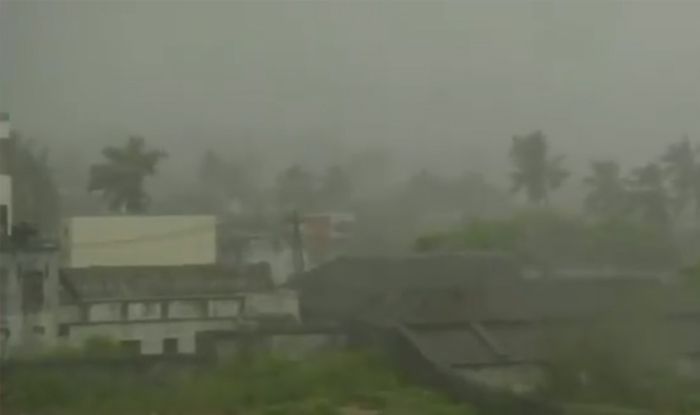 Videos on social media showed heavy rain lashing at communities near the water, and howling gusts of winds ripping off tin roofs and thrusting palm trees nearly parallel to the ground.
In Odisha, Bishnupada Sethi, a relief commissioner, told reporters, "Mission zero causalities has been achieved."
Related News: