Muree (July 28, 2018): Former prime minister Shahid Khaqan Abbasi's petition for a recount in his NA-57 Murree constituency was rejected on Saturday by returning officer Haider Ali.
Abbasi lost his home constituency and allegations of rigging were hurled by workers of Pakistan Muslim League-Nawaz (PML-N) after they were stopped from interfering in the counting process.
Abbasi had filed a petition asking for a recount in the constituency. Lawyers from both the PTI and PML-N argued their case in front of a local judge. The RO announced the verdict of a petition after hearing the arguments of all parties in the case.
Click Play Button To Watch This Video
The process of recounting ballots in selected constituencies across the country commenced on Saturday after political parties cried foul after official results were released.
PPP Protests Over Rejection of Recount Plea on NA-237
The supporters and workers of Pakistan Peoples Party (PPP) held the protest against the rejection of vote recount plea of Hakeem Baloch, the losing candidate of NA-237.
The enraged protesters have blocked the national highway at Malir before Malir Court that caused the long queues of vehicles on both sides of the road.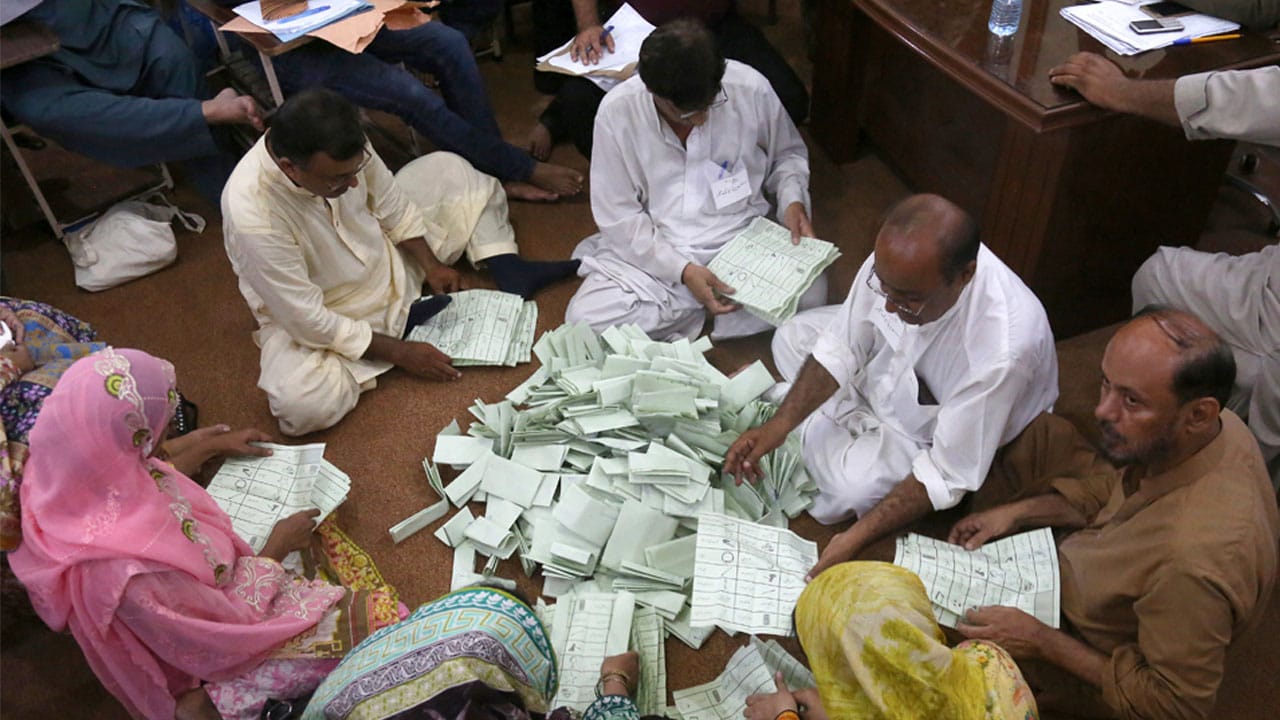 Heavy police and Rangers contingency reached on the spot and dispersed the protesters.
On NA-237 the PTI candidate Jamil Ahmed won the seat as PPP's Hakeem Baloch was runner-up.
PTI Holds Protest in Kohat
The PTI workers in large numbers held the protest in Kohat against alleged rigging in PK-80 during the election 2018 and demanded the declaring of the results null and void.
The PTI candidate alleged that women made the ruckus during the polling, the boxes of ballot papers broken and burnt the ballot papers.
Related News: