Karachi(April 10, 2018): MQM Pakistan's Leader, Dr. Farooq Sattar has said deadline given by the Khalid Maqbool Siddiqui is not right, he is not a full flash Chief.
Talking to the media in Karachi today, Farooq Sattar said that offer is given with open heart, not with the deadlines.
Click Play Button To Watch This Video

He said that PIB Rabita Committee should also be respected, Bahadurabad group should decide, whether they want to resolve the issue through court, or with consultation.
Farooq Sattar admitted that he has done mistakes; chief should ask for apology, if he does mistakes, even Rabita Committee can remove Chief, if mistakes were lethal.
Earlier today, Muttahida Qaumi Movement-Pakistan (MQM-P) Bahadurabad faction given PIB leaders, including Dr Farooq Sattar, a week's time to join them will full dignity.
"After expiry of the deadline, anyone who will come back will be considered as a member," he warned during a press conference at MQM-P Bahadurabad office.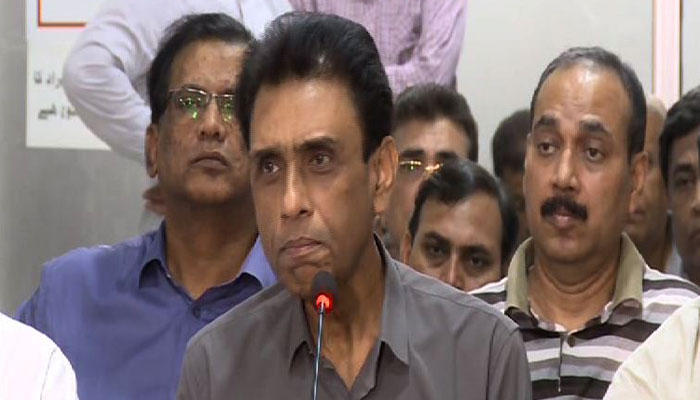 Dr Khalid Maqbool Siddiqui said that he could not accept the proposal of Dr Farooq Sattar wherein he had suggested dissolution of the Rabita Committee of the Bahadurabad faction.
Related News: 
Loyalties of Party Leaders Being Changed Forcefully: Farooq Sattar