Web Desk (July 13, 2018): Former Prime Minister Nawaz Sharif on Friday has said that Pakistan is at decisive juncture, he has done whatever he could.
In his video message former PM, Nawaz Sharif further added whatever he has done, he has done for the masses of Pakistan.
Click Play Button To Watch This Video
"I'm giving sacrifices for the upcoming generations of the country"
He asked the masses to join him in his struggle.
Earlier on Thursday, the former prime minister Nawaz Sharif once again assailing verdicts against him and said that history will prove he and Maryam Nawaz have done nothing wrong.
"The persons who are announcing such verdicts like those who had cut the country in two parts, pointing out the 1971 tragedy," he said while talking outside Harley hospital after visiting her wife.
"These are the fake sentence and I am not afraid of it as we are going back to the country in a difficult situation, when no one can take such steps," he said.
Commenting over Begum Kalsoom Nawaz health he said, "She has opened eyes first time in a month, however, she is not recognizing him."
My Children Punished For 'Respect To Vote' Drive: Nawaz's Mother
Former Prime Minister and Pakistan Muslim League-Nawaz (PML-N) supremo Nawaz Sharif's mother Shamim Begum on Thursday night said that her children were being punished for raising the slogan of 'Respect To Vote'.
Shamim Begum said in a video message that she would go to jail with her son Nawaz Sharif. She said that her son, who eliminated loadshedding from the country, was returning to Pakistan to see her, adding that she believes the former PM, her granddaughter and son-in-law were innocent.
Sharif's 85-year-old mother also announced to personally receive her elder son at Lahore International airport only to make sure law enforcement agencies do not arrest him.
"Take me to the airport to receive Nawaz. I will see who dares arrest my son," Sharif's mother said. However, her younger son, Shehbaz Sharif, former Chief Minister of Punjab province in Pakistan, didn't agree with the idea.
Legal Team Working On Protective Bail Option: Maryam:
The leader of Pakistan Muslim League (PML-N) Maryam Nawaz said that the legal team was working on protective bail option for her and Nawaz Sharif. 

"Everyone knows why the N-League leaders are being arrested, however, the time has come to take harsh decisions," she said while talking to media in London.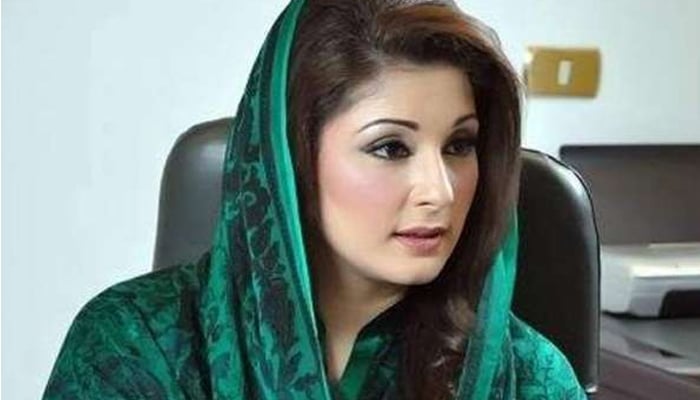 Maryam Nawaz warned that each conspiracy hatched against Nawaz Sharif had faced failure as the voice raised against cruelty can never be silent.
Talking to journalists outside the Harley Hospital London, the former first daughter said that the messages have sent to workers how to run the election campaign as the people have raised their voice against the cruelty done with Nawaz Sharif.
Lamenting at PTI chairman Imran Khan, she said that the statements of Imran Khan showed that some deficiency has left in his moral training.
Abu Dhabi airport. pic.twitter.com/CtUK3vCkMu

— Maryam Nawaz Sharif (@MaryamNSharif) July 13, 2018
Earlier today, Former Prime Minister and PML-N Supremo, Nawaz Sharif along with his daughter on Friday landed at Abdu Dhabi Airport.
Both will continue their journey to Pakistan in a while.
Click Play Button To Watch This Video
Earlier on, former Prime Minister and PML-N Supremo, Nawaz Sharif along with his daughter Maryam Nawaz departed for home from London's Heathrow airport.
Click Play Button To Watch This Video
They are expected to land at Lahore's Allama Iqbal International Airport at 6.15 pm today via Abu Dhabi on Etihad Airways flight EY243. Pakistan Muslim League-N leader and former first daughter Maryam Nawaz have already announced that Nawaz Sharif and she will return to Pakistan on Friday (Today) despite being sentenced in prison in the Avenfield properties reference.
Click Play Button To Watch This Video
On the other hand,  the local government on late Wednesday brought containers to place at various places in Lahore to bar Pakistan Muslim League-Nawaz (PML-N) supporters from welcoming ex-prime minister Nawaz Sharif and his daughter Maryam Nawaz.
Click Play Button To Watch This Video
NAB To Take Nawaz, Maryam Into Custody In Plane: Sources
National Accountability Bureau (NAB) has decided to arrest the former Prime Minister Nawaz Sharif and his daughter Maryam Nawaz in the plane as it enters in Pakistani territory, said sources.
According to the details, a three-member NAB Team will proceed to Abu Dhabi, UAE, in the morning today to inform the management of the private airline of UAE to through Pakistan embassy that Nawaz Sharif and Maryam Nawaz have been convicted by the accountability court in Pakistan and the NAB has their arrest warrants. Therefore their custody will be given in the flight when the plane enters in Pakistani territory.
Click Play Button To Watch This Video
After taking the custody NAB will apprise the local and international media about the letter of PEMRA as according to Pakistan law interview and glorifying any convicted person is illegal.
Therefore media persons try to avoid talking interview during the flight in Pakistani territory otherwise PEMRA laws will be fully implemented upon them.
Related News:
LIVE: Nawaz, Maryam Provided 'B' Class Facilities In Adiala Jail