Web Desk (October 3, 2017): Ashura day, the 10th of Muharram, passed off peacefully across the country amid tight security.
All the mourning processions culminated peacefully after traversing their traditional routes in Islamabad, Lahore, Karachi, Peshawar, Quetta and other cities.
The main Ashura procession in Karachi began from Nishtar Park culminated upon reaching at Hussainiya Iranian Imambargah, Kharadar.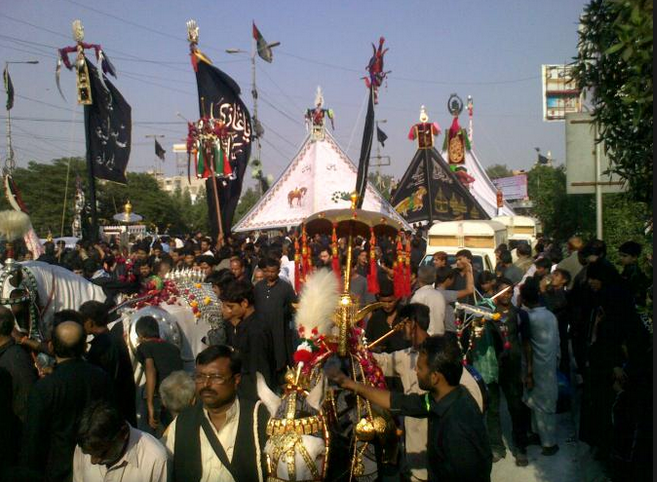 Strict security measures were taken for the mourners and CCTV cameras were installed to monitor the processions.
CM Sindh Syed Murad Ali Shah, Home Minister Sohail Anwar Sial and IG Sindh A.D. Khawaja monitored the security situation in the province.
In Rawalpindi, the main Ashura procession was taken out at 11am from Imambargah Ashiq Hussain, which culminated upon reaching its destination. According to the police, 7,000 personnel, as well as paramilitary forces, were deployed for the event.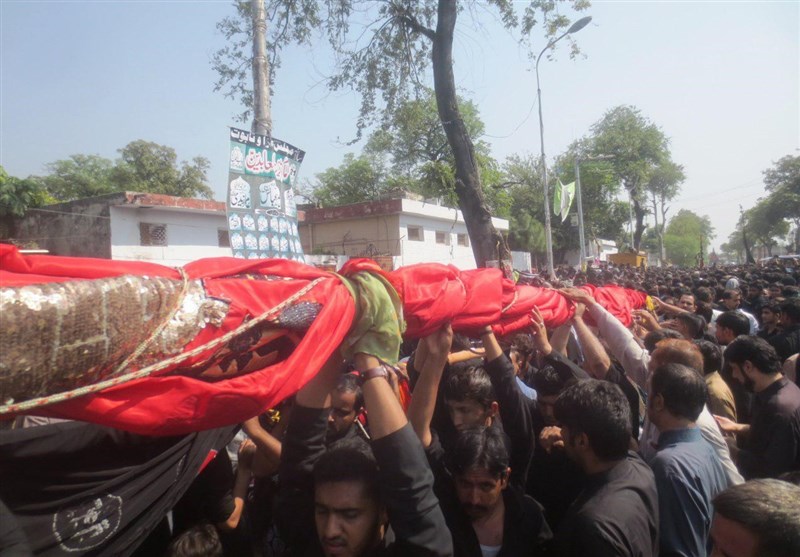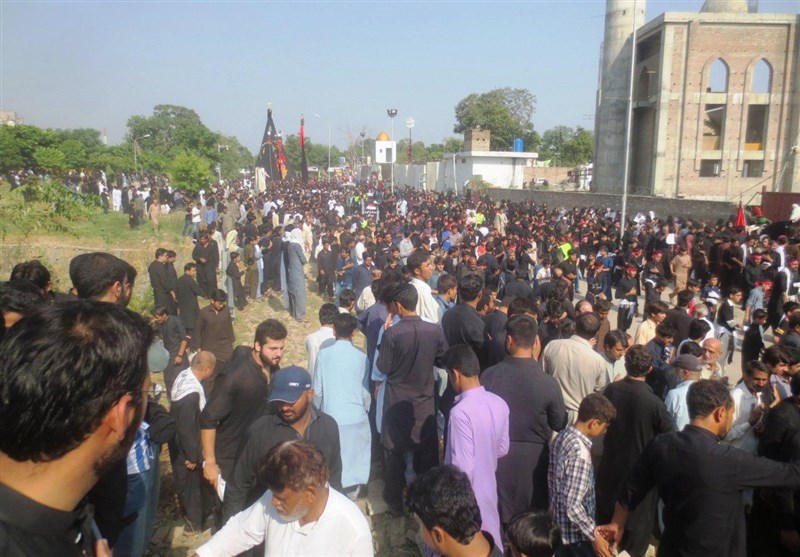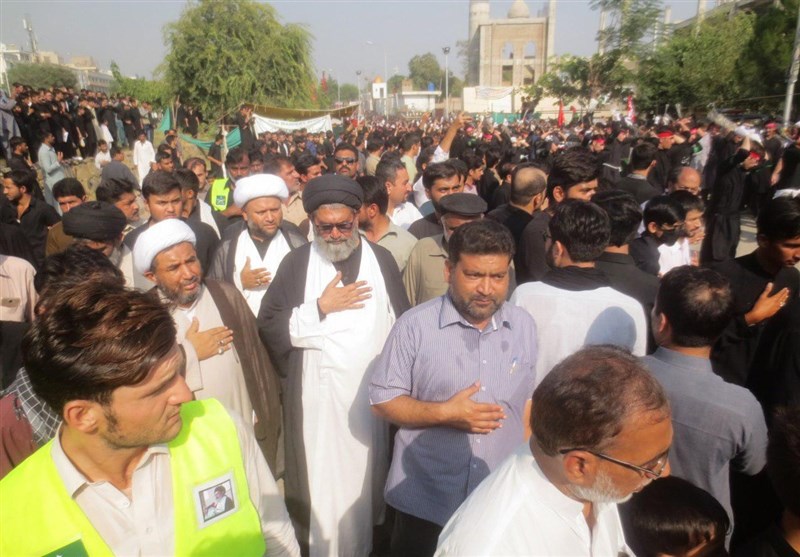 In Lahore, the Ashura procession began with the traditional majlis at Nisar Haveli. Then it proceeded through narrow alleyways of the 'old city' and concluded in the evening upon reaching Karbala Gamay Shah.
In Peshawar, about 12 mourning processions were taken out on Ashura. More than 10,000 police personnel were deployed for security in the city.
In Quetta, the main procession was taken out from Alamdar Road. After passing through its traditional route it culminated at its destination peacefully.

Related News: