Islamabad (July 30, 2018): The divisional bench of the Islamabad High Court comprising Justice Amir Farooq and Justice Gul Hassan Aurangzeb will hear the appeals filed by ex-prime minister Nawaz Sharif, his daughter Maryam Nawaz and son-in-law Captain (r) Muhammad Safdar against their conviction in the Avenfield reference on July 31.
The court has sent notices to their lawyers for July 31.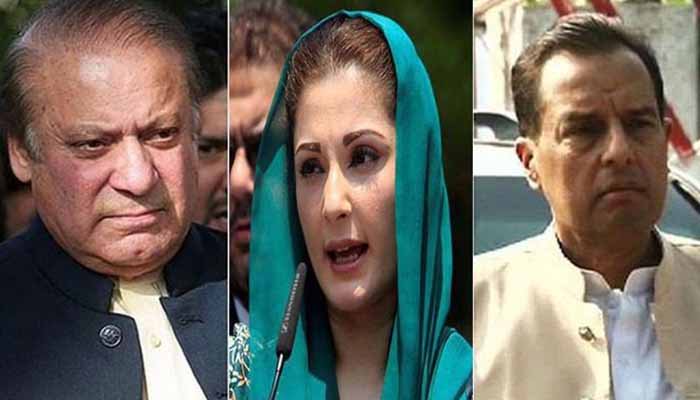 Earlier on July 17, a bench had issued a notice to the National Accountability Bureau (NAB) on the appeals seeking to set aside the accountability court's judgement that awarded 10 years imprisonment to Sharif, seven years to Maryam and one year to Safdar.
Click Play Button To Watch This Video
It rejected their request to grant bail at that time and issued notices to NAB to submit its reply to the application seeking to suspend their conviction.
The bench also directed the authorities concerned to present the complete record of the Avenfield case on next hearing.
The judges also turned down a request by the appellants' lawyer Khawaja Haris to grant a stay order, restraining Accountability Judge Muhammad Bashir from proceeding with the two pending cases against his clients till NAB submits its response.
The counsel argued that the judge, who convicted Sharif, his daughter and son-in-law, cannot hear the other two cases against them as their arguments in these cases are similar to the ones in the Avenfield case.
Related News: