Islamabad (December 29, 2017): The interior ministry on Thursday suspended all licenses for automatic weapons of prohibited bores, said a notification issued by the ministry.
Security forces, however, will remain an exception to the newly imposed sanction. An earlier ban from un-prohibited weapons was removed with immediate effect, the interior ministry notification added.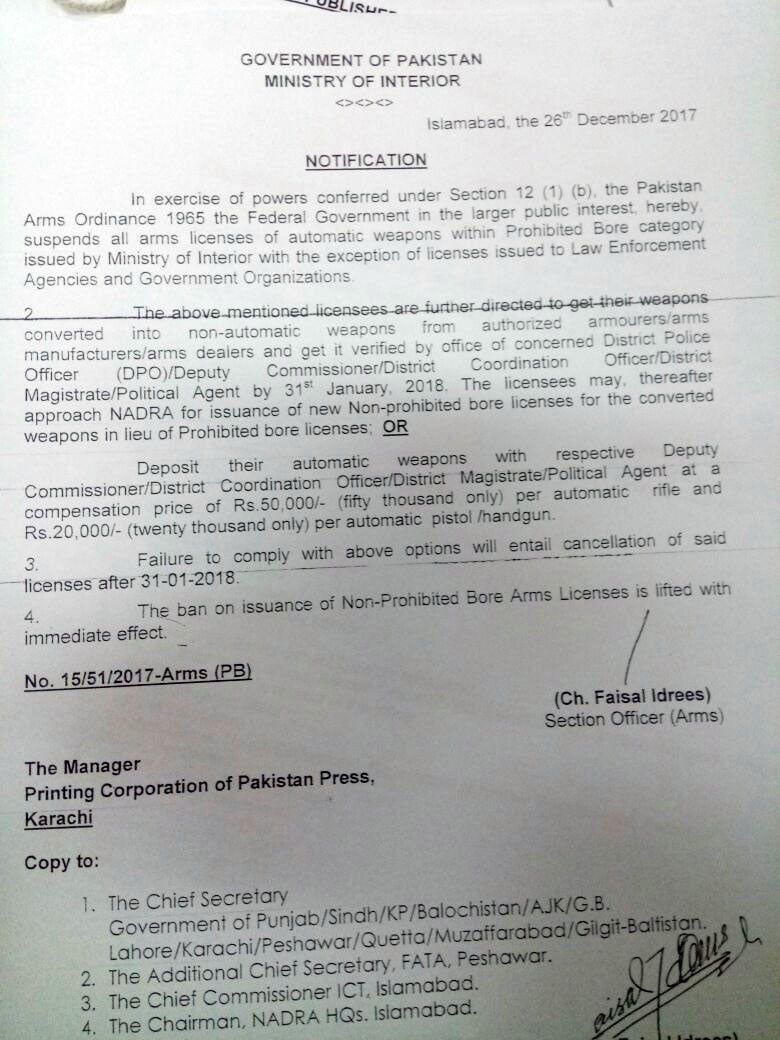 A deadline of January 31, 2018, has been set to change prohibited weapons with un-prohibited weapons.
Citizens holding licenses for prohibited bore weapons can either obtain a new license for un-prohibited bore from the National Database and Registration Authority (NADRA) or submit their weapons to the district commissioner, magistrate or political agent.
Earlier this month, the Cabinet approved a proposal for the regulations of arms licenses for prohibited (automatic) weapons and lifting of a ban on non-prohibited bore arms license.
Related News: