Web Desk (November 25, 2017): After Pakistan Electronic Media Regulatory Authority (PEMRA) ordered a complete media blackout on coverage of Islamabad Operation, social networking websites such as Facebook, YouTube and Twitter have been blocked in the country.
While these sites are still accessible through mobile apps, their access from web remains unavailable.
Done in order to deter any possible live coverage of Faizabad sit-in that has paralyzed the country's capital for the past 19 days, these social websites are under absolute blockade as per the orders of PEMRA.
Earlier, broadcasts of certain news channels closed down in different areas, following the instruction of PEMRA for all media channels to go off-air on Islamabad crackdown.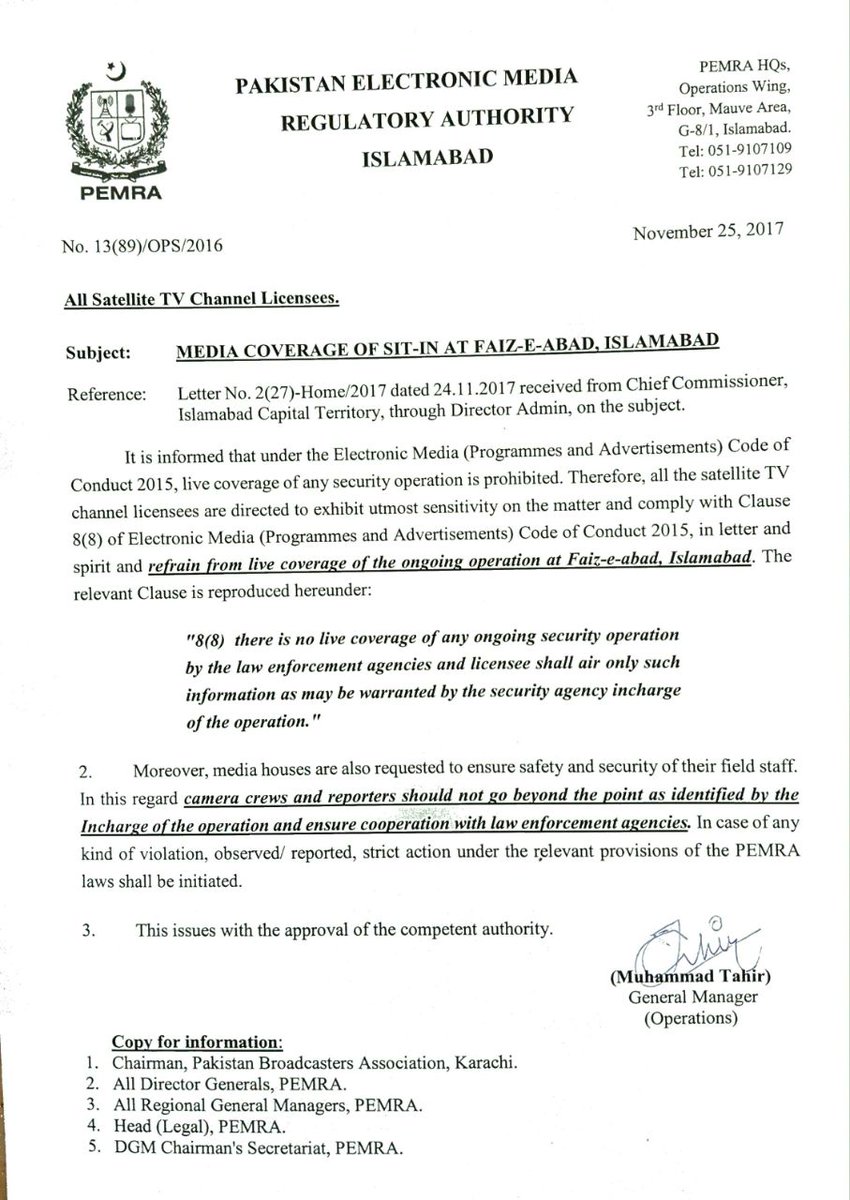 A policeman was martyred and 100 other people including policemen were shifted to different hospital after the authorities launched crackdown on the protesters at Faizabad Interchange.
The protesters were staging a sit-in for the last 19 days ignoring the government's appeals and court orders to end the protest.
Related News: