Web-Desk (April 13, 2018): It's been a year, when a mob over fake allegations of blasphemy, lynched a student Mashal Khan to death at Abdul Wali Khan University in Mardan, his first death anniversary is being observed on Friday.
A 23-year-old journalism student, at Abdul Wali Khan University, was brutally killed that shocked the entire nation which not only raised voice against prevailing extremism across the Country but also demanded a severe punishment for the culprits.
Following an inquiry conducted by a Joint Investigation Team (JTI) and simultaneous hearing by an Anti-Terrorism Court (ATC) in Khyber Pakhtunkhwa's Haripur District, one student Imran Ali, who had fired at Mashal Khan, awarded death sentence on February 7, 2018 while five others received life imprisonment.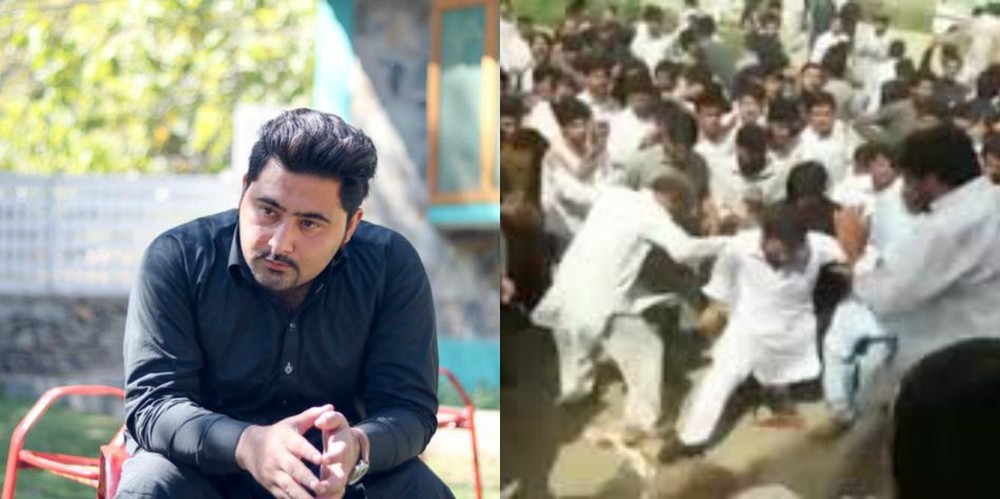 Meanwhile, a 'March for Mashal' is being organized at Charing Cross in Lahore in memory of Mashal Khan and in support of freedom for education and an end to extremism on campuses.
Vigils are also taking place today in many Cities in a bid to mark Mashal Khan's first death anniversary.
Mishal was murdered after fake allegations of blasphemy while the real reason behind the killing was personal clash and differences. Mishal also revealed the corruption in an interview to a local television and he was targetted for this.
Related News:
Sabir Mayar, Accused in Mashal Khan Case Presented Before Court