A massive fire engulfed the roof at the famed Notre Dame cathedral in Paris on Monday afternoon, collapsing the main spire in the blaze.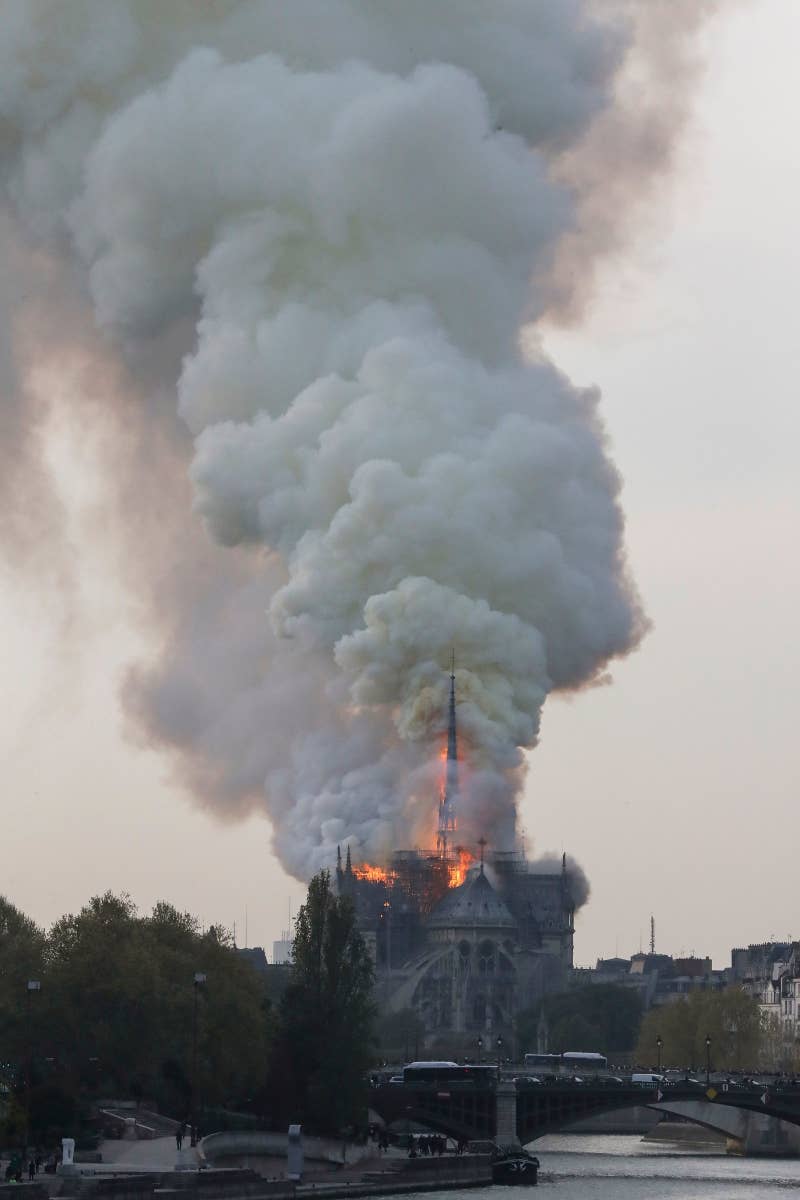 The structure's soaring spire later collapsed in flames, and a church spokesman said the entire wooden interior of the 12th-century landmark was burning and likely to be destroyed.
Police said there were no deaths and it is unclear if there were any injuries.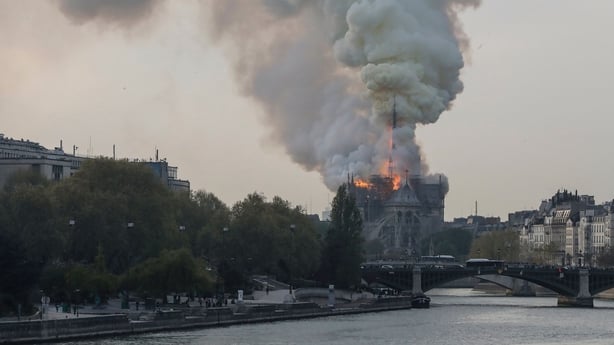 The fire also spread to one of the iconic rectangular towers.