New Delhi (January 16, 2018): The 92nd birth anniversary of Omkar Prasad Nayyar (OP Nayyar), a Legendary music composer, singer, songwriter, music producer and musician, is being observed today.    
Born on January 16, 1926 in Lahore (Pakistan), the melody king, Omkar Prasad Nayyar got his first break as a music composer in the film Kaneez (1949).
Director Guru Dutt's Aar Paar (1954) was his first major success. This led to his successful partnership with Dutt on films like Mr And Mrs 55 and CID.
Nayyar, the Music Maestro, won the 1958 Filmfare Award for Best Music Director (for Naya Daur).  Nayyar was easily one of the top three popular Music Directors between mid '1950s till end 1960s.
Nayyar was never a sob story, his music, like his persona, always signified dynamism and progress. Even his seriously sentimental solos had a certain breeziness about them.  Because of the peppiness in the rhythm, Nayyar's music was perceived not kosher. To an extent that the State controlled All India Radio banned his music for being too westernized.
The truth is that, many of Nayyar's Indian Hindustani classical based songs, from Chhota sa baalma to Raaton ko chori and Akeli hun main piya aa were as popular as his more trendy scores. Statistics around his filmography is too widely available for the need to mention it here.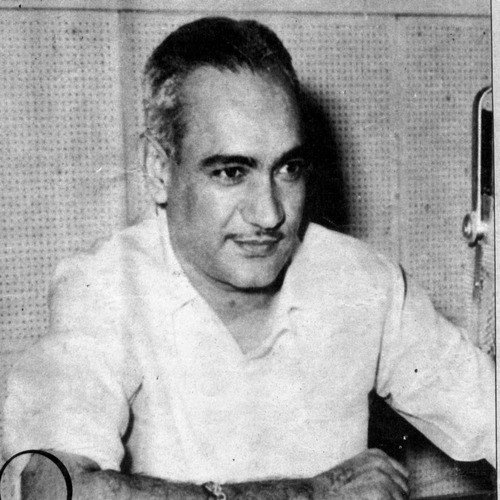 Nayyar worked extensively with singers Geeta Dutt, Asha Bhosle and Mohammed Rafi but not with leading Bollywood female singer Lata Mangeshkar. However, Mangeshkar's song Ek To Balam Teri Yaad Satayein (from the 1958 film Aji Bas Shukriya) was used in the 1973 Hindi film Taxi Driver, for which Nayyar was music director.
In addition to songs for Asha Bhosle and Geeta Dutt's, Thandi Thandi Hawaa, Nayyar wrote "Yeh Desh Hai Veer Jawaanonkaa" (featuring Dilip Kumar and Ajit) for Naya Daur (1957). The song earned him the 1958 Filmfare Best Music Director Award. The last Nayyar song performed by Bhosle was "Chain Se Humko Kabhi". Intended for Pran Jaye Par Vachan Na Jaye (1973), disappeared in the film's final cut but won Bhosle the 1975 Filmfare Award for Best Female Playback Singer. O.P. Nayyar died on January 28, 2007 at the age of 81 years.
Related News: