London(June 08, 2017): Polling stations have opened across Cumbria and the rest of the UK in the 2017 General Election. Voters have until 10pm tonight to put their all important cross on their ballot papers in stations across the country.
Security around polling stations has been constantly being reviewed and updated in the wake of the terrorist attacks that have hit Britain, a senior police officer has said.
Deputy Assistant Commissioner Lucy D'Orsi, the National Police Chiefs Council lead for protective security, said "Security around polling stations is constantly being reviewed and updated by local police forces.
"The general threat level remains at severe, so we continue to ask the public to be alert and to report any concerns to police."
Voting is underway as a new poll reveals that the Conservatives come into the General Election today with a seven-point lead over Labour.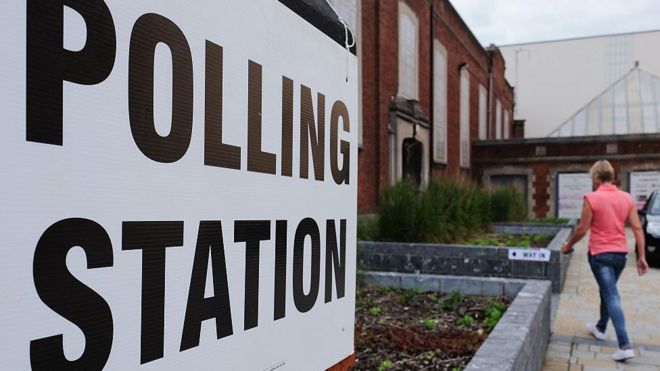 Opinium Research's final poll before today's ballot puts the Tories unchanged on 43 per cent with Labour down one point since last week on 36 per cent.
It is the first Opinium study of the campaign which has seen the Tory lead increase rather than shrink and adds to a mixed picture painted by pollsters in recent weeks.
The poll put the Liberal Democrats up two points on 8 per cent, with Ukip and the SNP unchanged on 5 per cent, the Greens on 2 per cent and Plaid Cymru on 1 per cent.
While Opinium offered good news for Theresa May, a Survation poll for Good Morning Britain found the Conservative lead over Labour slashed from 17 points to just one over the course of the last month, with the Tories on 41.5 per cent compared with Labour on 40.4 per cent.
The Liberal Democrats were on 6 per cent and Ukip on 3 per cent.
A daily constituency-by-constituency estimate by pollster YouGov suggests the Conservatives could emerge from the election with 304 Commons seats – down 26 from the end of the previous parliament – compared with Labour's 266 (up 37), with the Scottish National Party on 46 (down eight) and the Lib Dems on 12 (up three).
This result would deny any party an absolute majority, which requires 323 MPs – assuming Sinn Fein sticks to its policy of not taking up seats.
The YouGov model, which draws on survey data and analysis of key demographics, previous voting behaviour and likely turnout, has consistently shown stronger results for Labour than polls carried out under more conventional methods.
Related News: