Islamabad(July 01, 2018): With the general elections less a month away, the process of printing ballot papers for the polls began on Sunday as per schedule.  
More than 210 million ballot papers will be printed for the polls at a cost of Rs2 billion. All arrangements have been finalized in this regard.
Click Play Button To Watch This Video
The printing work will be done under the supervision of army in Karachi, Lahore and Islamabad.
ECP Sets Up Over 85 Thousand Polling Stations:
The Election Commission of Pakistan (ECP) has established 85307 polling station across the country for the forthcoming polls.
According to the  Election Commission, the number of the polling stations set up for the election 2018 are 15000 more than to the previous election 2013.
ECP has set up 47813 polling station in Punjab, 17813 in Sindh,  12634 in Khyber Pakhtunkhwa (KP), 4420 in Balochistan, 1986 in FATA, FR, and 797 in Islamabad.
Out of 85307 polling stations, 23424 male, 21707 female and 40133 joint, male and female, polling stations have been established.
ECP said that every polling station has been set with the distance of a kilometre.
ECP Declares 17000 Polling Stations Sensitive in Sindh:
The Election Commission of Pakistan (ECP) on Friday declared 17000 polling stations sensitive across the Sindh.
According to ECP, the list of sensitive polling stations prepared and arrangements being made to deployed more contingent of security on the sensitive polling stations.
Talking to media Election Commissioner Sindh Muhammad Yousaf Khattak informed that 17000 polling stations of the province have been declared sensitive and security plan for those polling stations being made.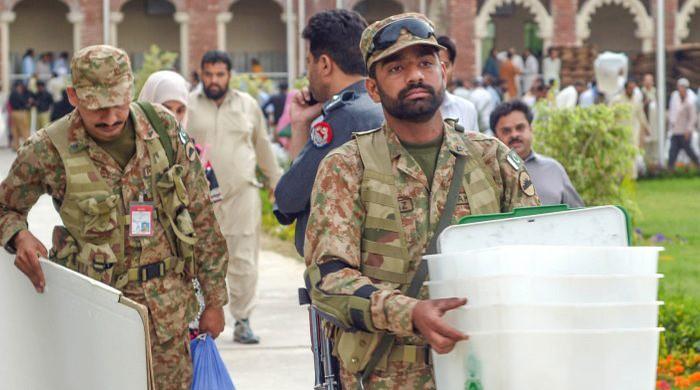 "We are ready for polling and all arrangements for the supply of election material have been made as more than two hundred thousand and 16 thousands staff will perform their duties on election day," he said.
Commenting over election code of conduct, he said that monitoring officers have been appointed on district wise to implement the code of conduct and strict action would be taken if any candidate found violating it.
Related News:
ECP To Allot Symbols, Publish Final List Of Candidates Today