Islamabad (July 28, 2018): The re-tabulation of votes in different constituencies across the country began on Saturday.
Among the constituencies where votes are being recounted are Faisalabad's NA-108 and NA-106, Multan's NA-154 and NA-157, NA-230 Badin, NA-57 Murree, NA-131 Lahore, and others.
From PP-270 Muzaffargarh 3, independent candidate Abdul Hayi Dasti was declared the winner earlier today after a vote recount showed him leading Pakistan Awami Raaj (PAR) candidate Muhammad Ajmal Khan by a margin of 17 votes.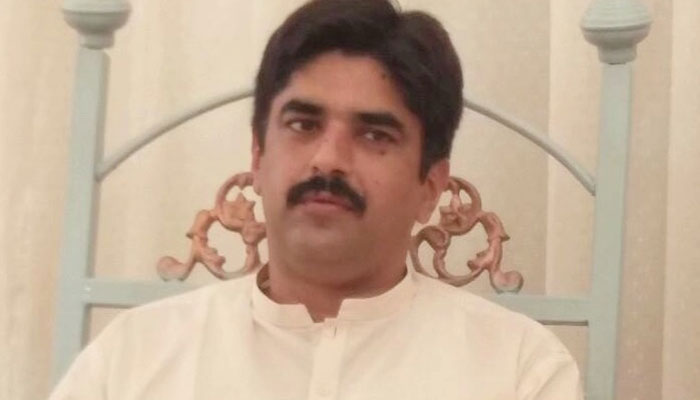 According to unofficial results announced by the Election Commission of Pakistan after the polls, Ajmal Khan had won the Punjab Assembly constituency PP-270 Muzaffargarh 3 by securing 17,669 votes. Dasti had been the runner-up with 17,645 votes in the narrowly fought contest.
Pleas for vote recount filed by Pakistan Muslim League-Nawaz (PML-N) leaders Saad Rafique and Abid Sher Ali were approved by the respective Returning Officers on Friday, as well as the plea by Pakistan Tehreek-e-Insaf (PTI) leader Aleem Khan.
Rafique challenged his opponent Imran Khan's victory in the closely contested NA-131 Lahore 9 constituency, alleging that the presiding officer deliberately rejected hundreds of votes.
Imran won NA-131 Lahore 9 with 84,313 votes, defeating Rafique who managed 83,633 votes.
Abid Sher Ali challenged PTI's Farrukhh Habib in NA-108 Faisalabad.
PTI's Aleem Khan requested for a vote recount in NA-129 Lahore. After accepting his plea, the RO summoned the winning candidate, PML-N's Ayaz Sadiq, for a recount of votes today.
Returning Officer of NA-129 has also summoned the winning candidate, PML-N's Ayaz Sadiq for a recount of votes for the constituency.
Sadiq received 103,021 votes from NA-129 Lahore 7 constituency to win a seat in the National Assembly. Pakistan Tehreek-e-Insaf's (PTI) Abdul Aleem Khan was the runner-up, trailing behind Sadiq with 94,879 votes.
Pakistan's prominent political parties rejected the outcome of elections won by the Imran Khan-led PTI. The All Parties Conference (APC) announced protests demanding new polls after foreign observers criticised the pivotal vote over rigging allegations.
Click Play Button To Watch This Video
The Election Commission of Pakistan (ECP) also accepted PML-N leader and former railways minister Khawaja Saad Rafique's petition for a recount.
The announcement by APC, including the outgoing PML-N, is a fresh obstacle to power for Khan after delayed results finally showed he had won an emphatic victory — though he will need to seek a coalition to form a government.
The nationwide polls held Wednesday have been criticised by the United States, the European Union (EU), and other observers after widespread claims that the playing field was fixed in Khan's favour.
While some have dubbed it "Pakistan's dirtiest election," Khan's victory, for now, represents an end to decades of rotating leadership between the PML-N and the Pakistan Peoples Party (PPP) that was punctuated by periods of military rule.
Click Play Button To Watch This Video
The PML-N and other parties have alleged "blatant" rigging over the vote count. "We think a robbery has been committed," Maulana Fazal-ur-Rehman, the head of the Jamiat Ulema-e-Islam (JUI-F) party had told reporters.
'Systematic effort'
The vote was meant to be a rare democratic transition in the country but was marred by violence and allegations of interference in the months leading up to the vote, with Khan seen as the beneficiary.
The US said it was concerned about "flaws" in the pre-electoral process, but was ready to work with the new government.
US State Department spokesperson Heather Nauert said Washington agreed with the EU's observation that "positive changes to the legal framework for elections in Pakistan" were eclipsed by "restrictions on freedom of expression and unequal campaign opportunities."
On Wednesday, millions of Pakistanis voted to elect a new government and prime minister in a peaceful election held in free, fair and transparent manner.
Around 800,000 police and military forces were stationed at more than 85,000 polling stations across the country as the voting took place.
Wednesday's election was only the second democratic transition of power in Pakistan s 70-year coup-studded history.
Pakistan is a country of approximately 207 million people, out of which the number of registered voters are about 106 million. The voting for the Pakistan election, which took place between 8:00 am local time (8:30 am IST) and 6:00 pm (6:30 pm IST), saw more than 3,000 candidates contesting for 272 general seats of the National Assembly, while some 8,000 candidates ran for 577 general seats of the four provincial assemblies – Punjab, Sindh, Khyber Pakhtunkhwa, and Balochistan.
Related News:
PML N, PTI Start Knocking Doors of Independents For Punjab Govt