Karachi (December 31, 2018): A number of esteemed personalities left us this year, who'd touched us with their innovation, creativity and humanity.
Asma Jahangir:
On February 11, Renowned human rights activist and celebrated lawyer Asma Jahangir passed away, due to a sudden heart attack in Lahore. She was 66.
She became a pro-democracy activist and was jailed in 1983 for participating in the Movement for the Restoration of Democracy, which agitated against military dictator Ziaul Haq's regime.
She was also active in the 2007 Lawyers' Movement, for which she was put under house arrest.
She co-founded the Human Rights Commission of Pakistan, and the Women's Action Forum.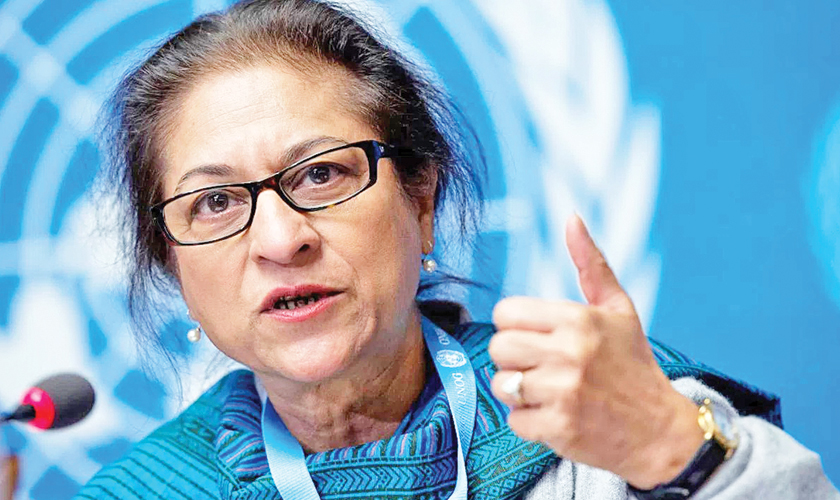 She received several awards, including a Hilal-i-Imtiaz in 2010 and a Sitara-i-Imtiaz. She was also awarded a Unesco/Bilbao Prize for the Promotion of a Culture of Human Rights and an Officier de la Légion d'honneur by France.
She also received the 2014 Right Livelihood Award and the 2010 Freedom Award from the International Rescue Committee.
Qazi Wajid:
On the very same day, veteran Pakistani radio and television artist, Qazi Wajid left us at 87. Known for his wits, subtle satire and humor, Qazi's demise was widely mourned.
Wajid was one of the pioneers of Pakistan's radio industry. After remaining associated with the industry for 25 years, Wajid decided to switch careers and joined television in 1966.
The veteran actor was honoured with a Pride of Performance Award in 1988 by the Government of Pakistan.
He was part of a number of classics, including Dhoop Kinaray, Khuda Ki Basti and Tanhaiyan. The role of Raja that Wajid played in Khuda ki Basti became the reason for his fame on television.
Mansoor Ahmed:
On the 12th of May, Hockey star Mansoor Ahmed passed away in Karachi.
He was 49. Mansoor was a part of Pakistan's Sydney World Cup-winning Hockey team of 1994.
Mansoor was advised by senior heart surgeons at the hospital to undergo an operation to have a Left Ventricular Assist Device (LVAD) implanted to help pump blood to his heart.
Kulsoom Nawaz:
The former First Lady died in London after losing battle to cancer without knowing that her life partner along with their daughter was jailed thousands of miles away in Pakistan.
Kulsoom Nawaz was first admitted to the London hospital on August 17 last year. On August 22, the physicians diagnosed her with cancer.
Following successive surgeries and chemotherapy sessions, her condition improved but this did not last long. This summer, Kulsoom was put on ventilator and was reported to be critical for several weeks.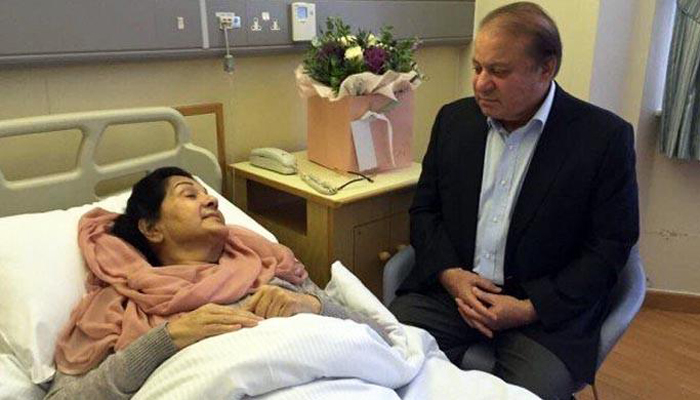 Kulsoom, along with a handful of PML-N party workers and family members, actively faced cases against her husband. She played an active role in keeping her husband's political party united and led protests against Nawaz's detention till the Sharif family was sent to Saudi Arabia following a reported deal with Musharraf.
Kulsoom was regarded as a motherly figure in the PML-N and was widely respected by the party's rank and file. Following her death, the PML-N termed her as 'Mother of Democracy' on its social media pages.
Maulana Samiul Haq:
Chief of his own faction of Jamiat-e-Ulema-e-Islam, Maulana Samiul Haq was assassinated in a knife attack at his residence in Rawalpindi, he was 82.
The news of his death comes at a sensitive time, with religio-political parties out on the streets protesting the Supreme Court's acquittal of Asia Bibi, a Christian woman, in a blasphemy case.
Maulana Sami was an influential figure among members of the Taliban on both sides of the Afghan-Pakistan border.
Ali Ejaz:
Renowned film, TV and stage actor Ali Ejaz has died in Lahore due to cardiac arrest. He was 77.
Ejaz started his career in 1967 and was well known for his role in a popular television comedy drama series Khawaja and Son.
The actor also suffered paralysis 12-13 years ago. He was honoured with the prestigious Presidential Pride of Performance on August 14, 1993.
He acted in 106 movies, 84 of which were Punjabi, 22 Urdu, and 1 Pashtu.  He acted in Nisaniyat, Dubai Chalo, Dada Ustad, Pyar Da Palla, Bhaiyyan Di Jori, Yamla Jutt, Bad Nalo Badna and many more.
Ali Raza Abidi:
On December 25, Former MNA Ali Raza Abidi was shot dead by two unidentified assailants outside his house in Karachi's DHA area. He was 46.
Ali Raza Abidi was a former Member of the National Assembly and remained associated with the Muttahida Qaumi Movement (MQM).
He contested election from Karachi against Prime Minister Imran Khan  in the  July 2018 general election.
MQM leaders visited his house after the reports of his murder emerged  on social and mainstream media.