Web Desk (August 28, 2018): Russia plans to hold massive war games involving 300,000 personnel next month – its biggest military manoeuvres since the Cold War.
Defence Minister Sergei Shoigu said units from China and Mongolia would take part in the exercise, at military ranges in central and eastern Russia.
He compared the "Vostok-2018" war games to Soviet manoeuvres in 1981, which involved a pretend attack on Nato.
Mr Shoigu said 36,000 tanks, armoured personnel carriers and armoured infantry vehicles would take part in Vostok-2018, from 11 to 15 September, along with more than 1,000 aircraft. "Vostok" is Russian for "east".
Referring to the Soviet manoeuvres in 1981, he said: "In some ways they will repeat aspects of Zapad-81, but in other ways the scale will be bigger."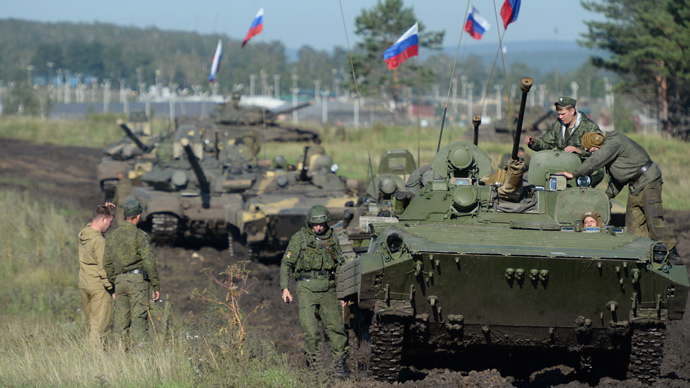 Kremlin spokesman Dmitry Peskov said the exercises were justified given the "current international situation, which is often aggressive and unfriendly towards our country".
He said the involvement of Chinese units showed Russia and Beijing were co-operating in all areas.
Related News: