Cape Town (March 13, 2018): South African pacer Kagiso Rabada was banned for the two remaining Tests against Australia on Monday.
Fast bowler Rabada was found guilty of "inappropriate and deliberate physical contact" with Australian captain Steve Smith after dismissing Smith in the first innings.
He was fined 50 per cent of his match fee and issued three demerit points after a disciplinary hearing following his denial of the charge.
Rabada said he had contested the charge on the Smith incident because he believed he had not made deliberate contact with Smith's shoulder, which his captain Faf du Plessis described as "a shirt flick."
"If I knew I did it deliberately I wouldn't have contested it," said Rabada. "Honestly, I didn't feel contact in that moment. I was just so pumped up."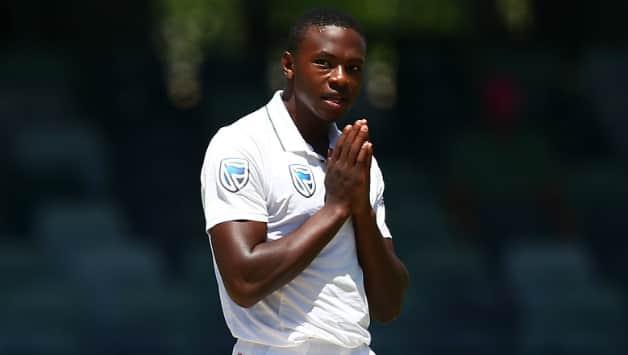 The ICC on Monday also announced a 20 per cent fine and one demerit point for Australia's Mitchell Marsh, who accepted a charge of using "obscene or offensive language" after being dismissed by Rabada.
Related News: