Karachi (July 27, 2018): Pakistan Peoples Party Chairman Bilawal Bhutto Zardari has announced that Syed Murad Ali Shah will be the next Chief Minister of Sindh.
Addressing the press conference in Karachi, Bilawal Bhutto said that Pakistan peoples party has nominated Syed Murad Ali Shah as next chief minister of Sindh.
Bilawal has rejected the 2018 election results and said that his party is trying hard to save parliamentary democracy, He demanded Chief Election Commissioner of Pakistan to resign over failure to conduct transparent polls.
Click Play Button To Watch This Video
Bilawal Bhutto Zardari rejected the election process and claimed the General Election 2018 was not free and fair.
ECP is responsible for carrying out transparent polls, Bilawal said, adding that the electoral body failed in its task.
"We don't accept the results of the elections," he stressed.
The PPP scion further added that the party will take the matter to parliament. "PPP will sit in opposition in the centre," he said.
The PPP did not attend the All Parties Conference, which was held in Islamabad on the call of Pakistan Muslim League-Nawaz and Muttahida Qaumi Movement.
Earlier former CM Sindh Murad Ali Shah has succeeded from the seat of Sindh Assembly, PS-80.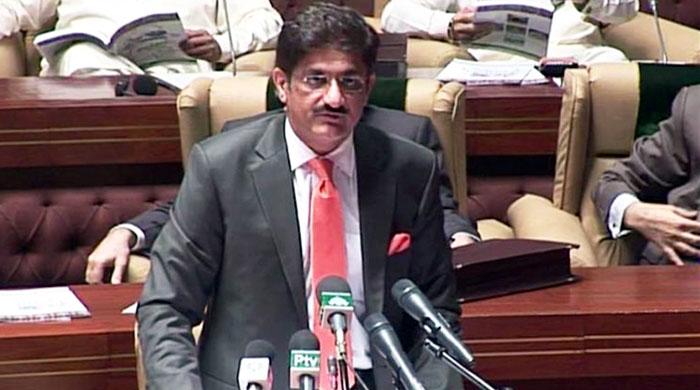 According to an unofficial and preliminary result of PS-80 Sehwan, PPPs leader Murad Ali Shah won by securing 50466 votes.
Murad Ali Shah was contesting against Jalal Mehmood Shah of Sindh United Party, who got 21913 votes in Shah's competition.
Related News: