Rawalpindi (August 24, 2018): Pakistan Army carries out high level transfers and postings. 
According to the ISPR, Lieutenant General Nadeem Raza has been made the Chief of General Staff,  while the present CGS Lt Gen Bilal Akbar has been posted as Corps Commander Rawalpindi.
Lieutenant General Shahid Baig Mirza has been appointed as the Inspector General Communications and IT, He was earlier serving as Corps Commander Karachi.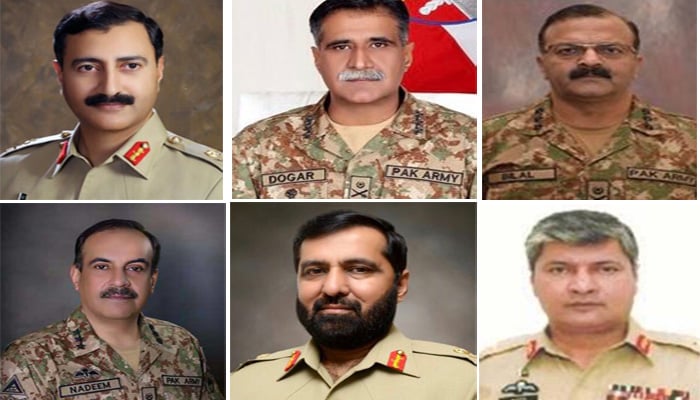 Lieutenant General Humayun Aziz has been appointed as Corps Commander Karachi, while Lieutenant General Muhammad Naeem Ashraf posted as commander Multan Corps.
Lieutenant General Abdullah Dogar has been made the chairman of Heavy Industries Taxila.
Related News: