Washington (April 07, 2018): The Trump administration is unleashing additional sanctions against seven Russian oligarchs with ties to President Vladimir Putin along with 12 companies they own or control.
The measures announced by the Treasury Department on Friday were also aimed at 17 senior Russian government officials and the state-owned Russian weapons trading company, Rosoboronexport, which has long-standing ties to Syria and its subsidiary, Russian Financial Corporation Bank.
The punitive actions are the latest escalating step by the US to punish Putin's inner circle for interfering in the 2016 election and other ongoing aggressions across the globe in Crimea, Ukraine and Syria.
The White House said such targeted sanctions would help to ensure that Russian oligarchs profiting from the Kremlin's destabilizing activities, including its interference of Western democratic elections in 2016 and 2017, would face consequences for their actions.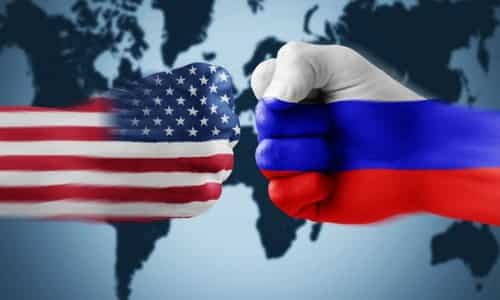 "We cannot allow those seeking to sow confusion, discord, and rancor to be successful," President Donald Trump said in a statement released by the White House.
The move comes after 60 American diplomats left Russia as part of tit-for-tat series of expulsions following the poisoning of a Russian spy and his daughter in Britain, allegedly at the hands of the Kremlin. The US joined more than 20 countries expelling more than 100 Russian diplomats and intelligence officers.
Related News: