Islamabad (October 12, 2017): Rubina Shaheen Chaudhry, wife of Lieutenant Colonel (retired) Habib Zahir in a letter to Chief of Army Staff General Qamar Javed Bajwa requested 'military family' to help her out in tracing her missing husband.
Lieutenant Colonel (retd) Zahir, the retired army officer reportedly went missing during a visit to Nepal in April.
Click Play Button To Watch This Video
According to his family, Lieutenant Colonel (retd) Zahir went to Nepal looking for a job. Zahir left for Nepal on April 5 and the next day reached the country's capital, Kathmandu.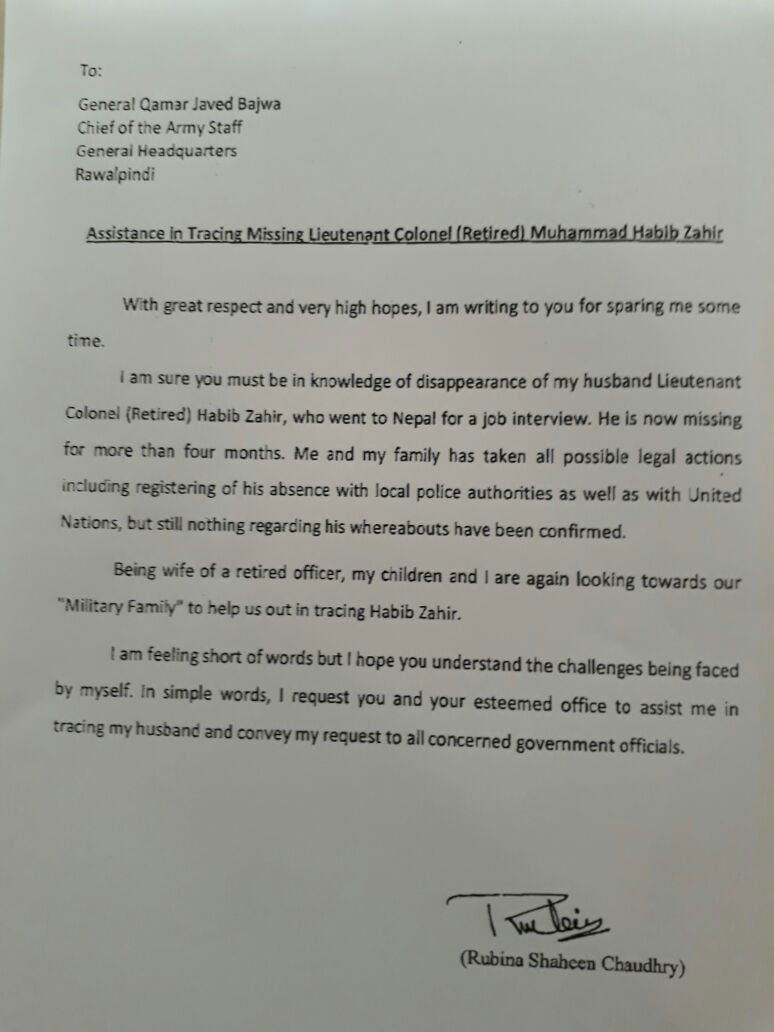 Thereon he went to Lumbini, which is about six kilometers from the Indian border. He contacted his family last on April 6 and after that, he could not be reached.
Related News: 
Nepal: India involved in Former Pakistani military officer abduction