Islamabad (August 04, 2018): With Pakistan facing a serious financial crisis, Asad Umar, Pakistan Tehreek-e-Insaf leader likely to be the next finance minister, has estimated that the economy may need more than $12 billion to overcome it, with a decision on where to source the funds to be made within six weeks.
In an interview with Bloomberg, an international news service, Asad Umar said that Pakistan's financing gap is somewhere between $10 billion to $12 billion, though the new government would need a bit extra so it does not live on the edge.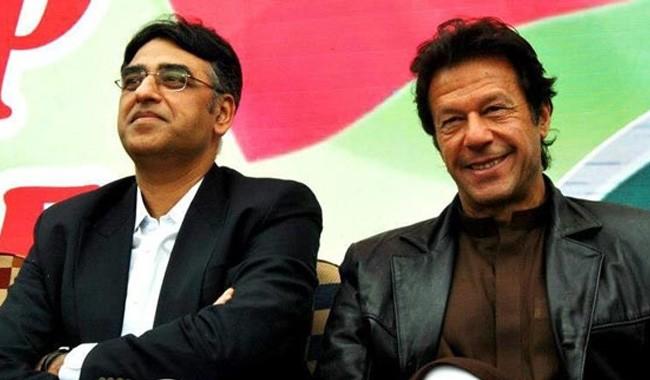 Asad Umar said the decision needs to be taken in the next six weeks, the further you go forward the more difficult, the more expensive the options become.
PTI leader went on to say Pakistan could turn to the International Monetary Fund, friendly countries and issue diaspora bonds to bolster the country are depleting reserves.
Umar said his party has not yet spoken to any potential lenders.
"No formal work can be started until the government is formed," he said.
Umar said he would bring more transparency to the more than $60 billion Belt and Road infrastructure projects in Pakistan and responded to Pompeo's comments.
"One friendly advice to the Americans, we'll worry about our Chinese debt, but I think they better handle their own Chinese debt first," he was quoted as saying.
"We have a serious external debt problem, I'm not saying we don't, though, we don't have a Chinese debt problem."
Umar said his party would not attempt to privatise Pakistan's bloated and loss-making state companies such as Pakistan International Airlines Corp and Pakistan Steel Mills.
Umar said within the first 100 days of the new administration, the state-owned firms will be shifted into a wealth fund similar to Singapore's Temasek Holdings to remove them from political interference.
The government will also have to take over some, if not all, of the national airline's 367 billion rupee debt ($2.1 billion) to start the carrier's turnaround, he said.
"Whatever has to be done, has to be done in the next few weeks," Umar said. "It should have been done six months back."
Related News: